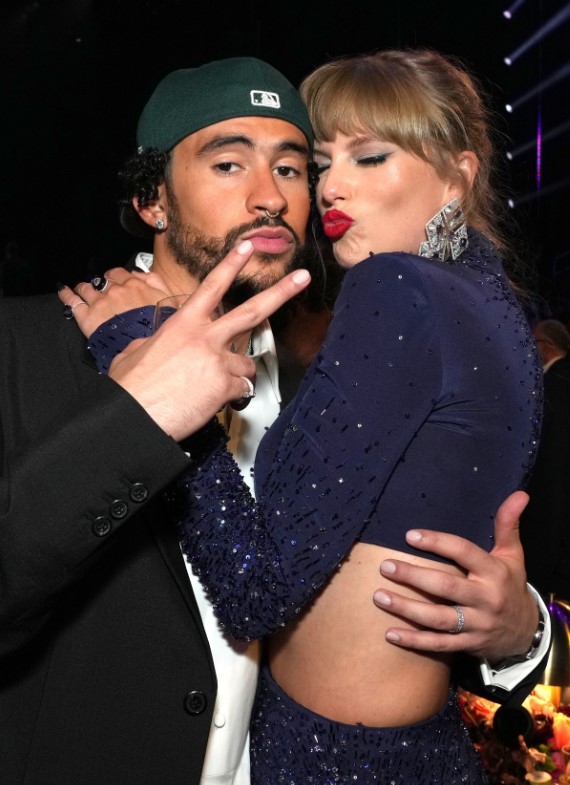 If you felt like your worlds collided when you saw Taylor Swift and Bad Bunny together at the 2023 Grammys, you're not alone.Spotify has created a playlist for Swifties and El Conejo Malo fans, asking the one thing we all want to know: "Para cuándo el collab?" which translates to "for when the collab?"
Additionally, Spotify poked fun at CBS and the Grammys with the playlist title, which is "Speaking Non-English." During Bad Bunny's opening performance, CBS provided closed captions that read "Speaking Non-English" rather than Spanish lyrics. That resulted in lots of online backlash, with many fans calling the gesture racist and ignorant. However, many others, including Bad Bunny, jokingly addressed the closed captions by sharing what has since turned into a meme.
The Spotify playlist consists of 25 of Swift and Bad Bunny's best hits, including "Ojitos Lindos" and "Lavender Haze."
Check out the playlist as well as Bad Bunny's meme by swiping in his post below.